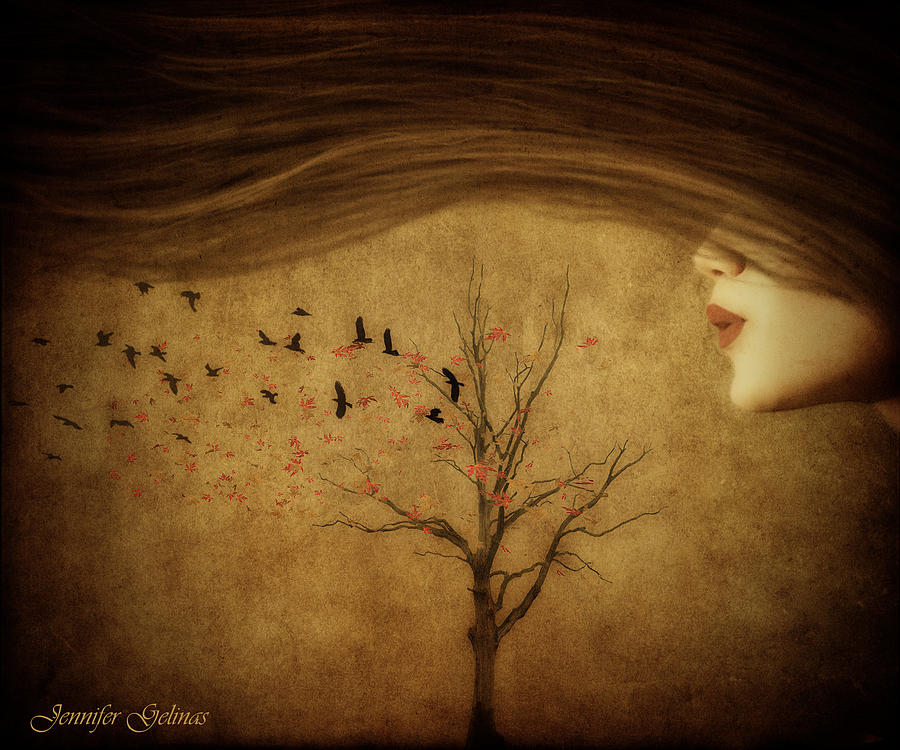 Brrrrrrrr.....Autumn brought an icy touch of frost to the land around which I live. The first of a long, long flight through the darker time of the year...and one I kind of dread. Winter is a hard time for me because of the lack of light and the shorter days. This week even I have been fighting with the depression as it threatens to swallow me whole.
Oh dramatic. Don't I know it.
So many things to worry about in this day and age and I do try my best to keep my mind on more positive things...but still the worry seeps in like a cold, soaking rain. You know, like the ones that arrive this time of year and last allllllllllllllllllllllllllllllllllllllllllllllllllllllllllllll day long. Yea...like that. It seeps into every pour and chills everything to the core.
I worry a lot about my Mother. Last I heard she had been evicted from her apartment because her mental illness has gotten the best of her. I don't know if her appeals were successful or not. From what I understand, second hand info from my Aunt, after the incident that lead to her eviction happened she then landed into the Psych ward for nearly a month. Which may sound like a bad thing, but it's not because it'll get her back on track with her medications which she deemed to be bad for her. She stopped taking them because, I was told she said, it prevents her from losing weight. She's 61 this year. Not something I would think I would be concerned about at that age. But alas, any attempt to understand the crazy that is paranoid schizophrenia is a futile attempt.
Anyways, so hopefully the appeal was granted since she is, hopefully, back on her regular regimen of medication.
I don't have the heart, or courage, to call my Aunt for an update. It seems that every time I call, the news is worse and worse. It wears me down because there is not much I can do for her from Wisconsin (she lives in Indiana, in my home town two hours east of Indianapolis). I feel very useless in the matter. Not that I would have much legal sway anyways being out of state and all.
Well, anyhow, with that heavy shit always on my mind and piercing my heart, I also have bills I am worried about getting paid. Try as I might, I just can't seem to get ahead!! And then with all this government bullshit...and the thread that my food assistance may end either because I make too much or by the shitty governments hand....also is on my mind. I eat pretty darn well with the Food Share. Oh yes, and it's feels wonderful to be demonized by shitty journalism sites that profile the entire group of people on Food Share as lazy, junk eating, drug addicts.
Really?? It doesn't help that my OWN FAMILY posts this shit to their facebook feeds. Well. I know how they feel about me. Shame on me for needing assistance while I fight to work for an income that is insificiant to support the bills AND buy food. If I didn't have $200 in taxes coming out of every paycheck...I might just get agead. But that's the idea isn't it? Keep the poor, poor....keep the rich, filthy rich. And what do they do with all that money? Nothing.
What a frustrating and backwards world we live in.
I went to the Farmers Market Saturday and bought a ton of fresh food with my assistance money. I made Cranberry BBQ chicken and cauliflower mash yesterday for dinner. I plan to make some leek and potato stew later this week. I have a HUGE sweet potato that I want to make something delicious with. And it's Apple Cider time! There is a vendor there that has UNPASTEURIZED Apple Cider. It's the best tasting cider EVAR!
But once I am done shopping, I feel I have to hide my Food Share card because people are so god damned judgmental.
So Saturday night I went to a Bday party for one of my friends and I made these two mug rugs/ trivits for her. She really loved them and I am happy she did. She doesn't want to use them for what they were made for. She wants to hang them on the wall!! LOL!
I also went fossil hunting during the day Saturday with a friend.
There is an area just outside of town that is being prepared for development and she had the inside info on the spot. Here are some of the ones I found. There should be a slideshow below this text. Sometimes Google is quite fickle about it. Fossils are amazing things. Imprints of once living things preserved in the sandstone from a time long, long ago.
My favorite rock, that wasn't anything special...was this one. To me it looks like the face of a Fox. My friends say it looks like someone had their head blown apart and is missing it's lower jaw. LOL!! Psychology wise, that tells me a lot about how they view the world. Either that or they need to lay off the zombie movies!!
Until next time...
***All content is Copyright year and date of posting, and are the sole property of C4G/CCW unless otherwise noted. All rights reserved. Unauthorized reproduction of any part of this website(text, photo's, etc)is strictly prohibited(linking to the post is OK).***